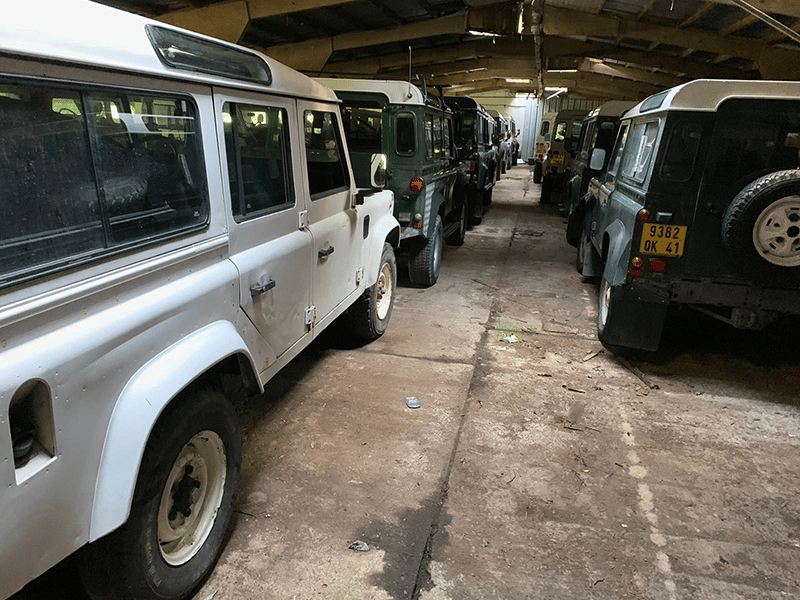 Pictured above is "Just One" of our storage barns at Helderburg England where we store over 120 Land Rover Defenders that we have purchased throughout Europe.
Land Rover Defender Imports USA was created out of our love for Land Rovers and so many people contacting our other company Helderburg Defenders daily asking for help to legally import a Land Rover Defender into the United States.
Over the years we've helped a number of people with importing a Land Rover Defender to the US and what a stressful situation. These individuals were buying a Defender based on a picture and someone's word. We had nothing to do with the sourcing of the Land Rover Defender but we still felt some responsibility. So we decided to make it easier and start importing some Defenders into the United States that are in too good of condition to tear down and do a full restoration and make it a Helderburg Defender. The Land Rover Defenders on this site offered for sale have been thoroughly inspected, driven and anything that was in need of repair was handled. You can be assured you're receiving a quality Land Rover Defender and you don't have to take chances by importing a Land Rover Defender into the US on your own sight unseen.
We've done everything for you and these Defenders are now located on the East Coast or more specifically in Sharon Springs, NY.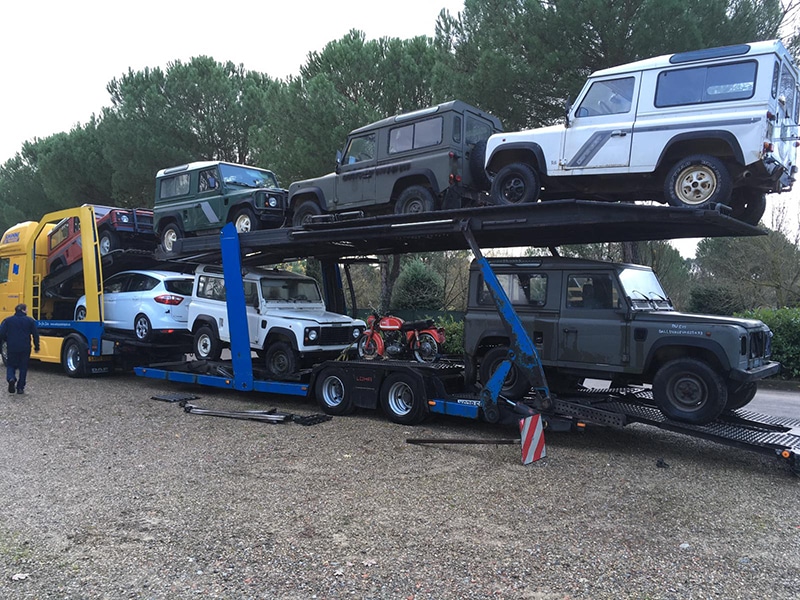 This is a picture of a typical weekly or bi-monthly delivery of Land Rover Defenders that we have sourced for full restorations or to offer via Land Rover Defender Imports